The kitchen is often considered the heart of a home and can greatly impact the appeal and value of a property. When selling your house, making some simple and budget-friendly updates to the kitchen can go a long way in attracting potential buyers. Mike Lombardo, a trusted real estate broker in Cape Coral, Florida, suggests four kitchen updates that can improve demand for your house without breaking the bank. These simple yet effective ideas will help create a refreshed and inviting kitchen that leaves a lasting impression on prospective buyers.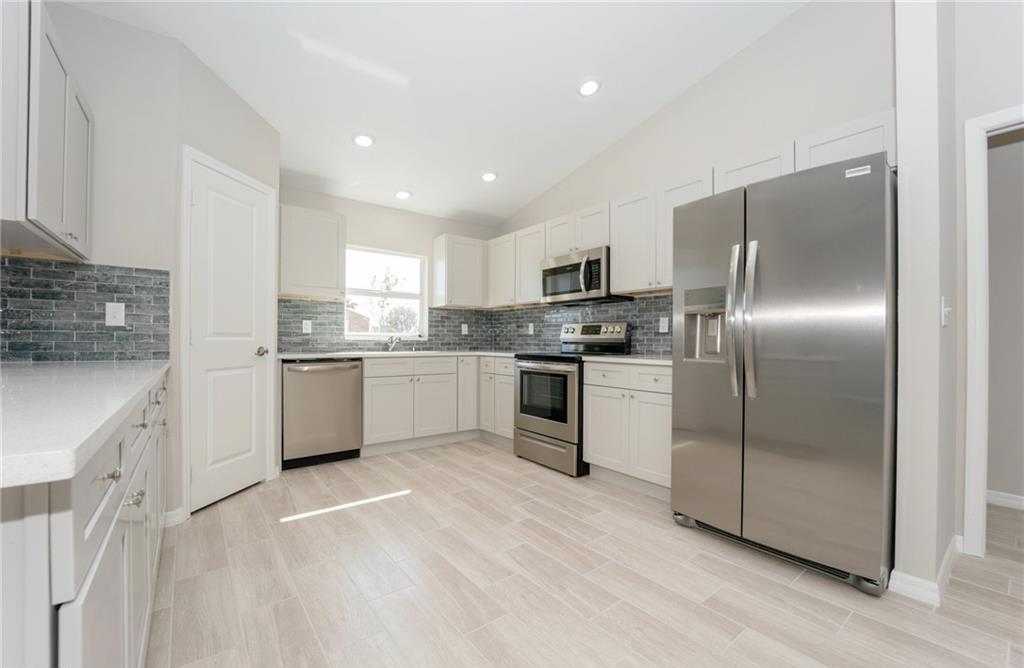 Give Cabinets a Fresh Look:
Cabinets play a crucial role in the overall appearance of a kitchen. Rather than replacing them, consider giving them a facelift with a fresh coat of paint. Opt for a neutral color palette, such as white, cream, or light gray, as it appeals to a broader range of buyers and creates a clean and modern look. Don't forget to remove the cabinet doors and hardware before painting for a more professional finish. If the cabinets are in good condition, this simple update can breathe new life into the kitchen without a major investment.
Update Hardware and Fixtures:
Replacing outdated hardware and fixtures is an affordable and impactful way to update the look of your kitchen. Consider swapping out old cabinet handles, drawer pulls, and knobs with more modern and stylish options. Choose finishes such as brushed nickel, stainless steel, or matte black to add a touch of elegance and sophistication. Additionally, consider updating faucets, lighting fixtures, and switch plates to create a cohesive and updated look throughout the space. These small changes can make a significant difference in the overall aesthetic and appeal of your kitchen.
Refresh the Backsplash:
The backsplash is an essential element that can add visual interest and personality to a kitchen. If your current backsplash is outdated or worn, consider refreshing it with a new one. There are budget-friendly options available, such as peel-and-stick tiles or adhesive backsplash panels, that are easy to install and can instantly transform the look of the kitchen. Opt for a timeless design or a subtle pattern that complements the overall style of the space. A refreshed backsplash can give the kitchen a more updated and polished appearance, making it more appealing to potential buyers.
Enhance Lighting:
Proper lighting is key in creating a welcoming and functional kitchen. Evaluate the existing lighting and make improvements where necessary. Replace outdated fixtures with more modern and energy-efficient options that provide ample light. Consider adding under-cabinet lighting to illuminate work surfaces and create a warm and inviting atmosphere. If your kitchen has a dated ceiling light fixture, replace it with a more stylish and contemporary option. Good lighting not only enhances the overall look of the kitchen but also makes it appear more spacious and inviting.
Conclusion:
Updating your kitchen doesn't have to be an expensive undertaking. By implementing these four simple and budget-friendly updates, you can significantly improve the demand for your house in Cape Coral, Florida. Give your cabinets a fresh look with a coat of paint, update hardware and fixtures for a more modern touch, refresh the backsplash to add visual interest, and enhance the lighting to create a warm and inviting atmosphere. These updates can transform your kitchen into a space that potential buyers will fall in love with. Remember, working with a knowledgeable real estate broker like Mike Lombardo can provide valuable insights and guidance throughout the selling process. With these easy kitchen updates and professional expertise, you can increase the desirability of your house and attract more potential buyers.