Get A Free Home Valuation
Thank you!
This may take a few moments...
I would like mike to give me his opinion of value.
Click Here
I would like to share with you why I am the best agent in Cape Coral. See what my customers are saying about me.
What Our Customers Are Saying
I have a husband with Alzheimer's and realized that I could no longer manage our Florida home alone. Contacted Mike and he came immediately. From the first meeting he instilled confidence that I had made the right choice. He kept in contact with every detail and the house sold very quickly. The closing was smooth even though we were in another state. I would definitely recommend Mike for any realtor needs. So happy we found him!
Mike and his team just sold our house for us. Not only did they sell it faster than we expected, they got us way over our asking price. They could not have made the process any easier. They handled everything!! They were also there to answer all of our questions, no matter what time or what day we called. The customer service was excellent. I would recommend them to anyone looking for a realtor.
I'm an out-of-state attorney for an out-of-state client who was ready to sell an undeveloped residential lot after receiving an unsolicited offer that seemed pretty low. I found Mike after a careful search and a referral from another Florida agent. We engaged him and and quickly sold the lot for substantially more than the initial offer. Never met Mike face-to-face, but he was great--patient, communicative, but no foo-foo residential agent stuff and no BS. All business. I will definitely recommend him to others who are buying or selling in the Cape Coral/Ft Myers area.
Clifton was absolutely amazing. We don't have enough words to describe how helpful he was in this process for us. We were first time home buyers, and Clifton went above and beyond on every single aspect of the purchase. With the amount of questions we had, Clifton didn't shy away from the challenge and made this process very easy.
What a fabulous experience selling a home with Mike and his team. His strategy and handling of an overwhelming situation was second to none! He made time for us, answered all our questions as foreigners selling property, gave great advice and delivered on his word. I would highly recommend him (and Sheena!).
Clifton was great to work with, buying from out of state always a challenge but he made everything easy, would definitely use him again, thanks for all your help.
If I can give more than 5 stars to Clifton Slater, I totally would!!! He was amazing from the very beginning to the very end and helped us in our journey of purchasing our first home and it was a new build and I'm from out of state (over 1,400 miles away). Juggling all of these at once is no easy task but he made us feel at ease in the process and didn't let nothing slip through the cracks. Thank you so much Clifton!
We cannot praise Mike Lombardo enough for his diligence and patience in selling our house. As senior citizens from the UK we had little or no knowledge of what was involved and Mike nursed us through the process with great fortitude. and showing the utmost patience when answering what to him must have seemed mundane questions He is a true star and highly recommended
I worked with Mike over the past 4 months to sell a property in Cape Coral. Mike handled the process and every curve ball thrown his way, very professionally. I would recommend Mike to a friend and would work with again.
Do to sudden events, we had to sell my Mom's house quickly. Both Mike and Sheena assured me that it wouldn't be a problem and from the first meeting with Mike I knew that I had made the right decision in going with them as my agent. We met on a Thursday and after thoroughly explaining the plan of action, the house was under contract by Monday and we got above the asking price. We then closed in about 2 weeks. Mike communicated with me every step of the way and reassured me when I got a little nervous. Sheena stayed in touch as well so I never felt like I was going through the process alone. There are much bigger realty companies in SWFL but I would tell anybody wanting to sell their house, especially if it's your first time, to go with Mike and his team. It's an overused selling term, but it really did feel like I was working with a member if my family who had our best interests in mind.
We have purchased and sold real estate in SW FL for years. Our experience with Mike has been top notch. Mike is honest, diligent, timely and sincerely has his clients' best interests at heart. Trust Mike, he won't fail you.
We have purchased and sold real estate in SW FL for years. Our experience with Mike has been top notch. Mike is honest, diligent, timely and sincerely has his clients' best interests at heart. Trust Mike, he won't fail you.
Mike and his team are simply wonderful to work with! They respond quickly and work to get you what you are looking for in a home or what you are looking to get from it. 5 stars all day!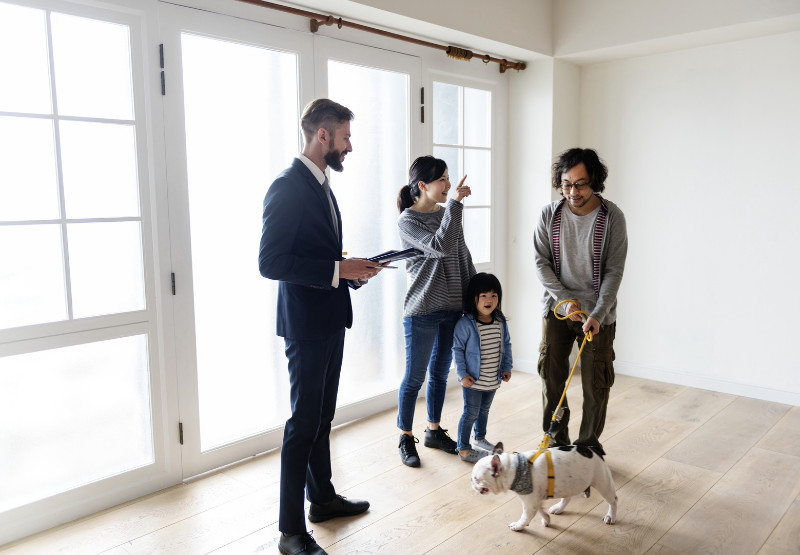 The Cape Coral housing market is a seller's market. The stakes are high and competition for the best-priced properties is fierce. Here's why buyers, sellers, and investors should work with real estate agents in Cape Coral, Florida and how they can go about finding the right agent.  Table of Contents  Why hire a real estate
Read More +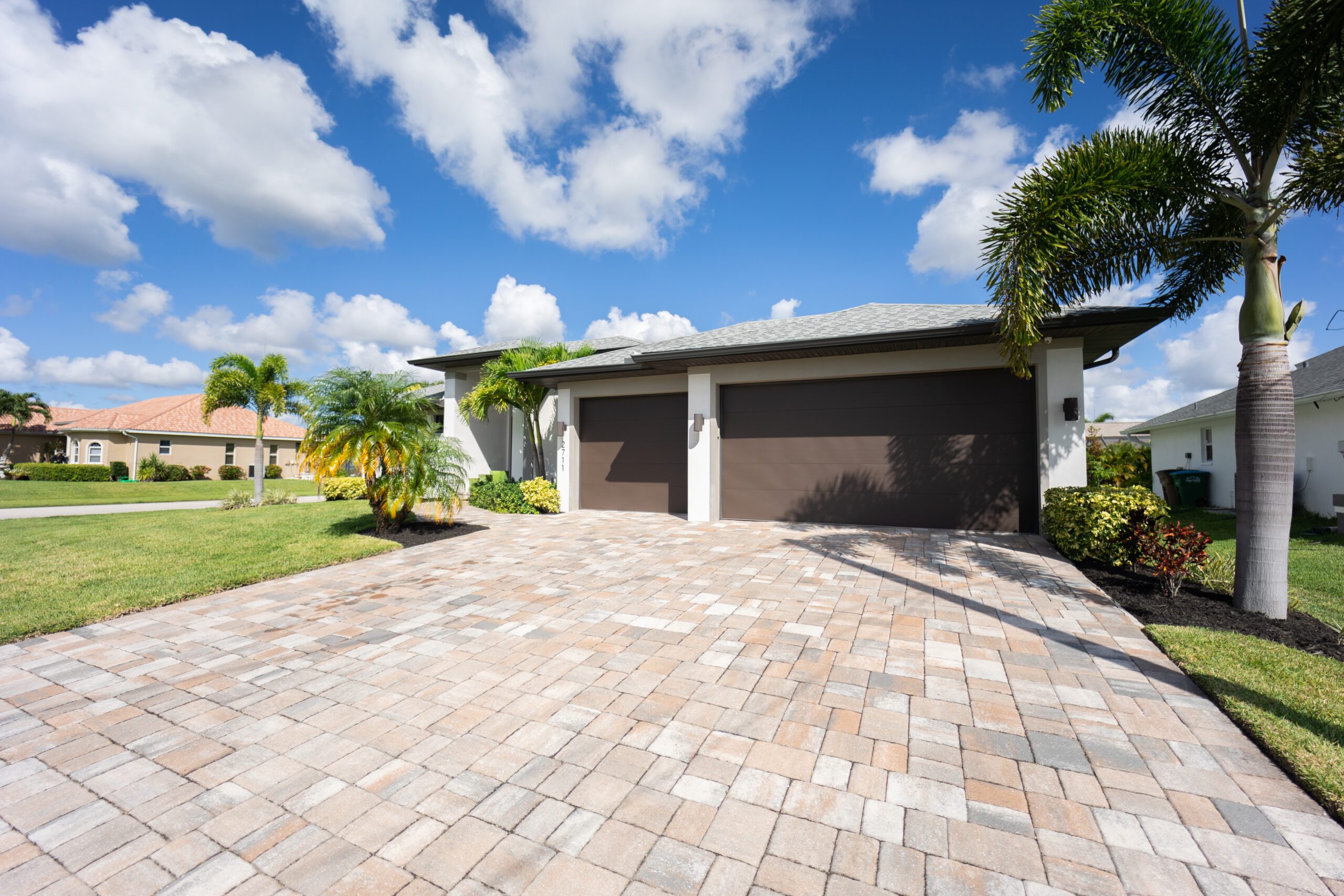 Clients and friends – You're getting this email since I either helped you buy or sell a home here in the greater SWFL area, you inquired about real estate with us, or you're a friend or family member.  Thank you for opening this! I want to let you know this real estate market is the most active
Read More +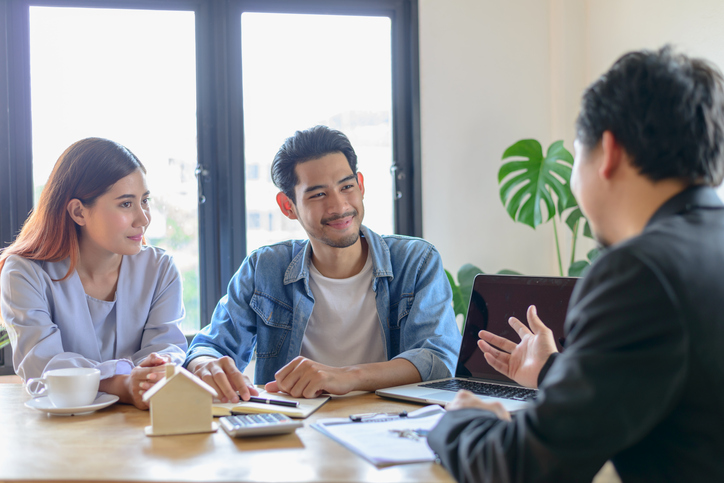 Real estate sales agents explain the rental or buying conditions to the young couple before moving to a new home or apartment at the real estate sales office. There are many reasons why it may be time to sell your home. You may need more space to make room for a
Read More +
Let me get you that dream house!