Get A Free Home Valuation
Thank you!
This may take a few moments...
Receive a professional valuation from a Local Real Estate Expert!
Mike Lombardo Team
Thank you for requesting a valuation for this property below:
Address
1700 East Walnut Avenue
Suite 400, El Segundo, CA 90245
I would like mike to give me his opinion of value.
Click Here
I would like to share with you why I am the best agent in Cape Coral. See what my customers are saying about me.
What Our Customers Are Saying
Do to sudden events, we had to sell my Mom's house quickly. Both Mike and Sheena assured me that it wouldn't be a problem and from the first meeting with Mike I knew that I had made the right decision in going with them as my agent. We met on a Thursday and after thoroughly explaining the plan of action, the house was under contract by Monday and we got above the asking price. We then closed in about 2 weeks. Mike communicated with me every step of the way and reassured me when I got a little nervous. Sheena stayed in touch as well so I never felt like I was going through the process alone. There are much bigger realty companies in SWFL but I would tell anybody wanting to sell their house, especially if it's your first time, to go with Mike and his team. It's an overused selling term, but it really did feel like I was working with a member if my family who had our best interests in mind.
We have purchased and sold real estate in SW FL for years. Our experience with Mike has been top notch. Mike is honest, diligent, timely and sincerely has his clients' best interests at heart. Trust Mike, he won't fail you.
We have purchased and sold real estate in SW FL for years. Our experience with Mike has been top notch. Mike is honest, diligent, timely and sincerely has his clients' best interests at heart. Trust Mike, he won't fail you.
Mike and his team are simply wonderful to work with! They respond quickly and work to get you what you are looking for in a home or what you are looking to get from it. 5 stars all day!
ITS WAY MORE THAN GOOD QUALITY AN GOOD VALUES.. ITS EXACLY LIKE EXCELLENT QUALITY AND EXCELLENT VALUES. MIKE IS THE BEST.TOOK CARE OF OUR NEEDS AND LOOKED OUT FOR US. COULDNT ASK FOR A BETTER TEAM !!!! Was quick on replys and answers to our questions. THANKS MIKE AND UR TEAM !!!
Mike found a perfect home for me that appraised for more than I paid for! Very professional, responsive and helpful.
Clifton Slater with the Lombardo Group was a pleasure to work with! He is very knowledgeable of the Market and what to expect from buyers and sellers. We worked with Clifton for almost 2 years and he never gave up on us and continued to provide options throughout the process. Low pressure, with a fantastic personality. Edie Lombardo stepped in when Clifton came down with a sickness and took us to the Finish Line. Great group to work with!
We have nothing but great things to say about Mike Lombardo and his team. From the minute that we had our first conversation with him we knew that he was the one. He was quick to answer our calls, resolved every issue that came up and kept us in the loop every step of the way. Mike is top notch and turned us into Raving Fans!!!
Mike was wonderful! He is kind and very patient. He worked very hard to educate us about the market in Cape Coral. He is always willing to go that extra mile to ensure his clients are taken care of.
Mike put his entire team and all of his resources into finding us the perfect house. He's very kind and always treats you with respect and is always very patient. It was obvious from the beginning that he is highly skilled and understands the market completely. He tailored his approach and execution to meet our needs. This is THE realtor to have, if you want the best outcome.
Kara is absolute pleasure to work and is extremely trustworthy, responsive, and reliable. We moved from out of state and went through a couple other realtors before find this team and what a difference Kara made!!! 10/10 would recommend!
After trying to connect with another agent, we got connected with Kara Livingston, and had a great experience! Her guidance of the area and her being available to help answer all of our questions, my wife and I, and our daughters, were able to buy our home in Cape Coral. It wouldn't have been possible without the help of the team of Kara and the Mike Lombardo Team! Many thanks to them and their team
What wonderful people to work with. I'm so pleased to have done business with Old Glory Realty. Kara made our search so enjoyable and the final result was everything we had hoped for.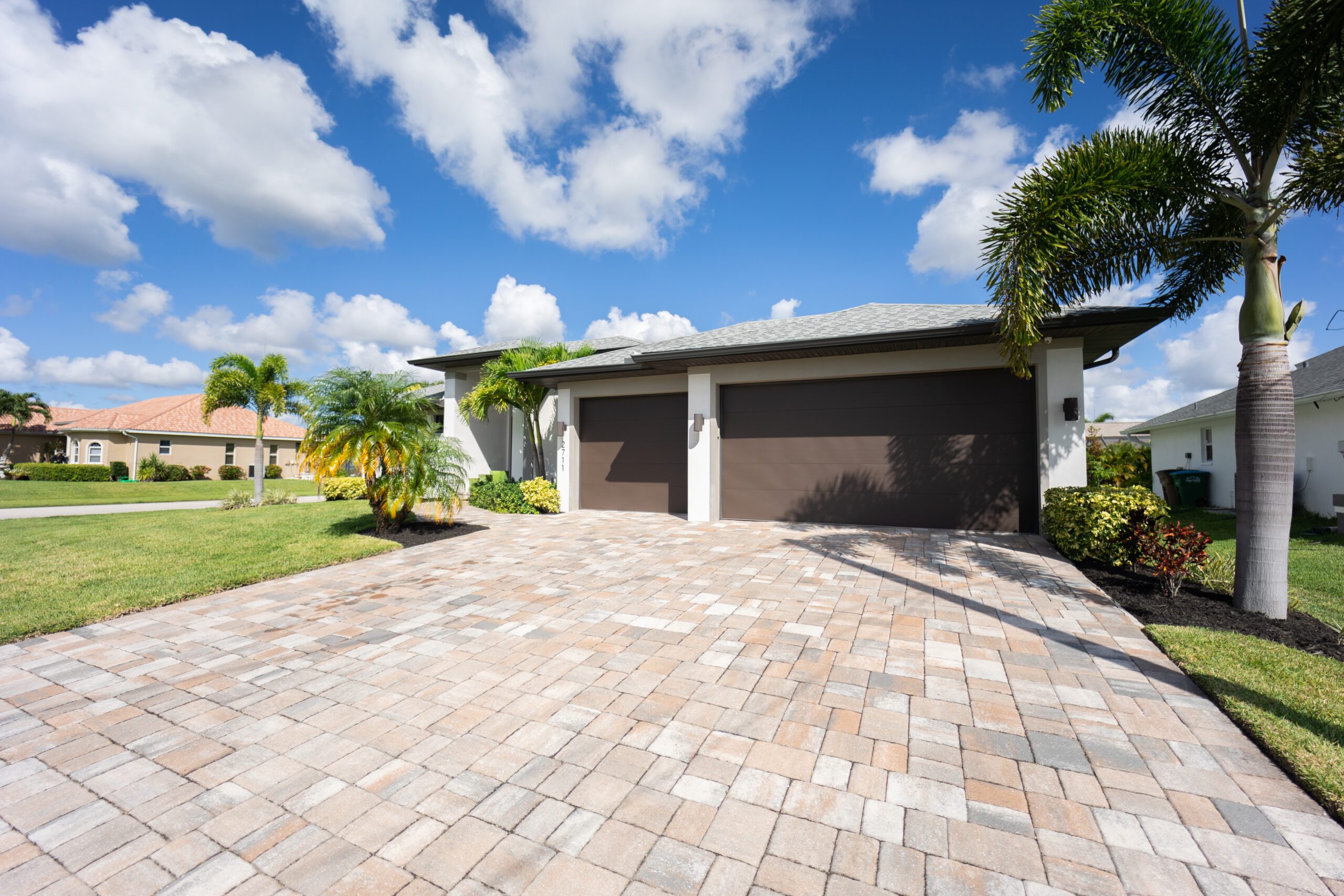 Clients and friends – You're getting this email since I either helped you buy or sell a home here in the greater SWFL area, you inquired about real estate with us, or you're a friend or family member.  Thank you for opening this! I want to let you know this real estate market is the most active
Read More +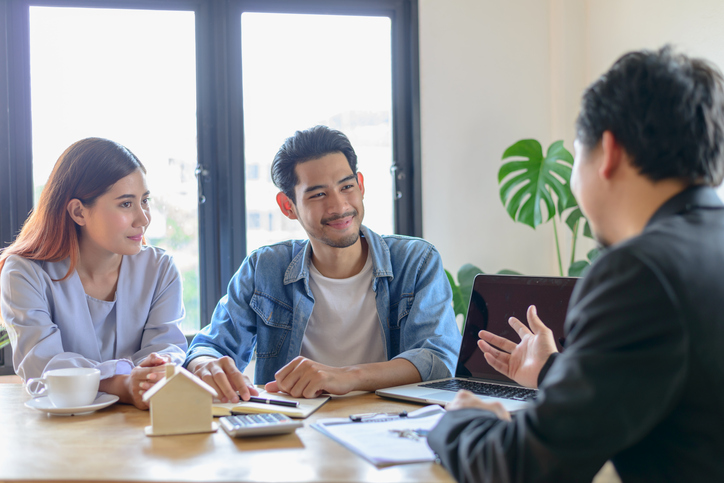 Real estate sales agents explain the rental or buying conditions to the young couple before moving to a new home or apartment at the real estate sales office. There are many reasons why it may be time to sell your home. You may need more space to make room for a
Read More +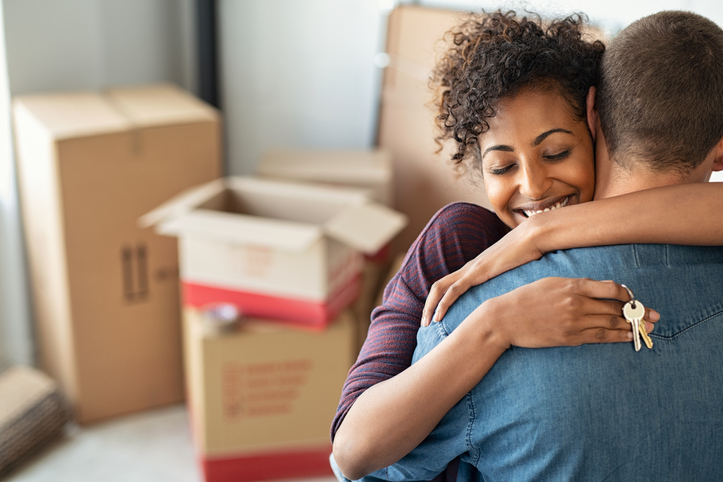 Young African woman holding home keys while hugging boyfriend in their new apartment after buying real estate. Lovely girl holding keys from new home and embracing man. Happy couple in their apartment around cardboard boxes. Most homebuyers start the process anxious, excited, nervous, and some are downright terrified. It's natural. A
Read More +
Let me get you that dream house!