Get A Free Home Valuation
Thank you!
This may take a few moments...
Receive a professional valuation from a Local Real Estate Expert!
Mike Lombardo Team
Thank you for requesting a valuation for this property below:
Address
1700 East Walnut Avenue
Suite 400, El Segundo, CA 90245
I would like mike to give me his opinion of value.
Click Here
I would like to share with you why I am the best agent in Cape Coral. See what my customers are saying about me.
What Our Customers Are Saying
Clifton Slater with the Lombardo Group was a pleasure to work with! He is very knowledgeable of the Market and what to expect from buyers and sellers. We worked with Clifton for almost 2 years and he never gave up on us and continued to provide options throughout the process. Low pressure, with a fantastic personality. Edie Lombardo stepped in when Clifton came down with a sickness and took us to the Finish Line. Great group to work with!
We have nothing but great things to say about Mike Lombardo and his team. From the minute that we had our first conversation with him we knew that he was the one. He was quick to answer our calls, resolved every issue that came up and kept us in the loop every step of the way. Mike is top notch and turned us into Raving Fans!!!
Mike was wonderful! He is kind and very patient. He worked very hard to educate us about the market in Cape Coral. He is always willing to go that extra mile to ensure his clients are taken care of.
Mike put his entire team and all of his resources into finding us the perfect house. He's very kind and always treats you with respect and is always very patient. It was obvious from the beginning that he is highly skilled and understands the market completely. He tailored his approach and execution to meet our needs. This is THE realtor to have, if you want the best outcome.
Kara is absolute pleasure to work and is extremely trustworthy, responsive, and reliable. We moved from out of state and went through a couple other realtors before find this team and what a difference Kara made!!! 10/10 would recommend!
After trying to connect with another agent, we got connected with Kara Livingston, and had a great experience! Her guidance of the area and her being available to help answer all of our questions, my wife and I, and our daughters, were able to buy our home in Cape Coral. It wouldn't have been possible without the help of the team of Kara and the Mike Lombardo Team! Many thanks to them and their team
What wonderful people to work with. I'm so pleased to have done business with Old Glory Realty. Kara made our search so enjoyable and the final result was everything we had hoped for.
Mike Lombardo & his team at Old Glory are by far the best realtor in the SW Florida area!! They helped make the process of selling our home seamless! Not only are they available 24/7 (no other realtor that I ever knew made themselves available 24/7!), they are willing to assist with anything you could possibly need!! I had a special situation & without hesitation, they offered their help & came through with flying colors! I can't thank the team at Old Glory for all their assistance & selling our home in the 1st day!! Thank you for turning a stressful situation into an amazing experience!!!
My wife and I were so pleased with how Mike and Nick handled the sale of our house. They stood very firm on our behalf in representing us as the sellers. When I had a question or needed to talk to them they were very prompt in answering my calls or quickly getting back to me. Without a doubt I would contact them again should my need for an excellent real estate agent come up. They were well worth the commission I paid to them. I'm 100% pleased with the agency. Sincerely, David Hardy
I was unable to refinanced my home due to my bad credit report that gave me restless mind I had to send my family to stay with my sister, while I look for solution to my problems. I had late payment bankruptcy student loans tax liens some collections, 3 closed accounts and lot of inquires all these toke me time to work on but when I got in touch with TROVIANCREDITREPAIR@GMAIL.COM 505 926 3648 from an old friend of mine they did a marvelous work on my credit I couldn't believe it until I got a mail from Experian regarding changes on my report and when I checked my creditkarma everything was totally cleaned up it toke them just 96hours to fix my credit, I got a new job and also bought a home of my choice brought my family back I also got approved for the Capital One card. All thanks to Trovian. You can as well reach them with the above info if you need your credit to be fixed. They're the best
Words cannot describe how thankful I am to have hired the Mike Lombardo Team to sell my condo in Fort Myers. Living out of state, they handled everything from listing to closing without me having to leave my home! Mike's fast and efficient communication skilled are unrivaled. There were several hurdles with this transaction - and Mike knew how to handle all of them - with utmost professionalism. I am in this business myself- as a landlord and past Realtor- so I know the gritty details- and Wow - He is the best! Nick was also very supportive when I could not reach Mike. Mike knew how excited I was to get a great offer on my condo - and first thing in the morning we were discussing it with our first cup of coffee over our cell phones ! He shares in the emotion of how truly important this process is. For all you people searching for the "Best Realtor" to buy or sell property - do yourself and your family a HUGE favor- hire the Mike Lombardo Team. I guarantee you will be as happy as I am!!!
Mike and his team were amazing and sold my house before it was even on the market! They provided fast and efficient service. The communication was always clear, informative, and fast! Great job! Highly recommend!
We are so glad we chose Mike & team to help us sell our home in Cape Coral. He made the listing/selling experience as straight-forward and stress-free as possible, and we trusted him to advocate for us throughout the process.
It is such a pleasure to work with Cliff Slater and the Mike Lombardo team! We've been looking at homes for the past few years and Cliff was right there along with us. He is very professional, knowledgeable, patient and responsive. He helped us find our dream house and we couldn't be any happier. I highly recommend Cliff Slater and the Mile Lombardo team and would definitely work with them again in the future. You will not be disappointed.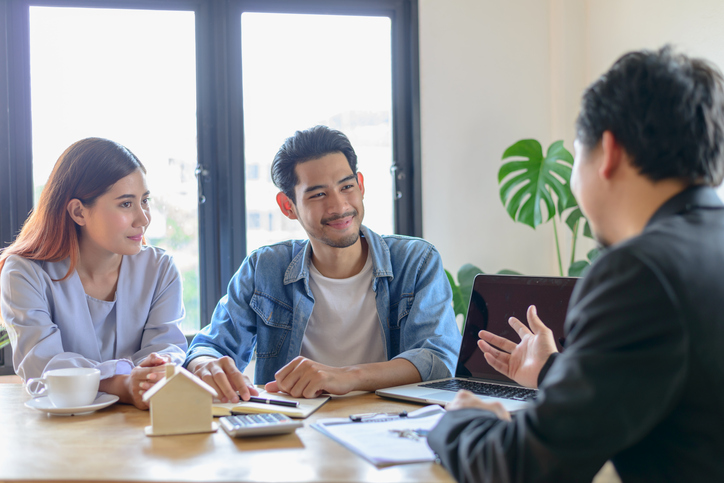 There are many reasons why it may be time to sell your home. You may need more space to make room for a growing family or you need to downsize after your kids leave the nest. Whatever your motivations, you want to make sure that you're timing it right. If you sell when home prices
Read More +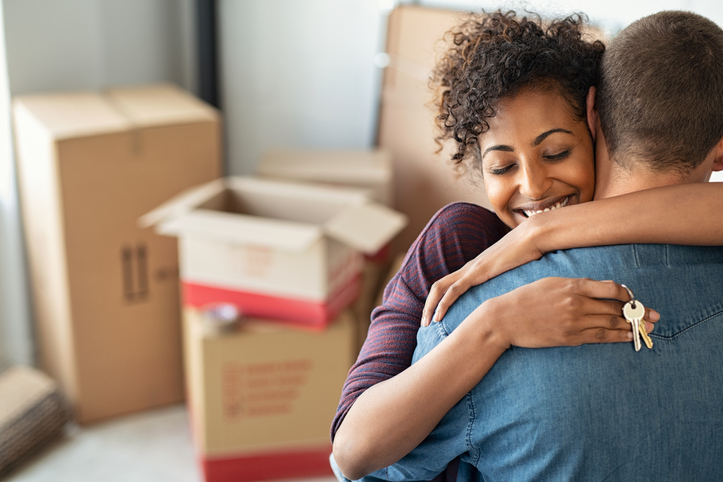 Most homebuyers start the process anxious, excited, nervous, and some are downright terrified. It's natural. A home is the largest and most expensive purchase that most people will make in a lifetime. It can either turn out to be a complete financial disaster or a smart long-term investment. The person standing between it being a
Read More +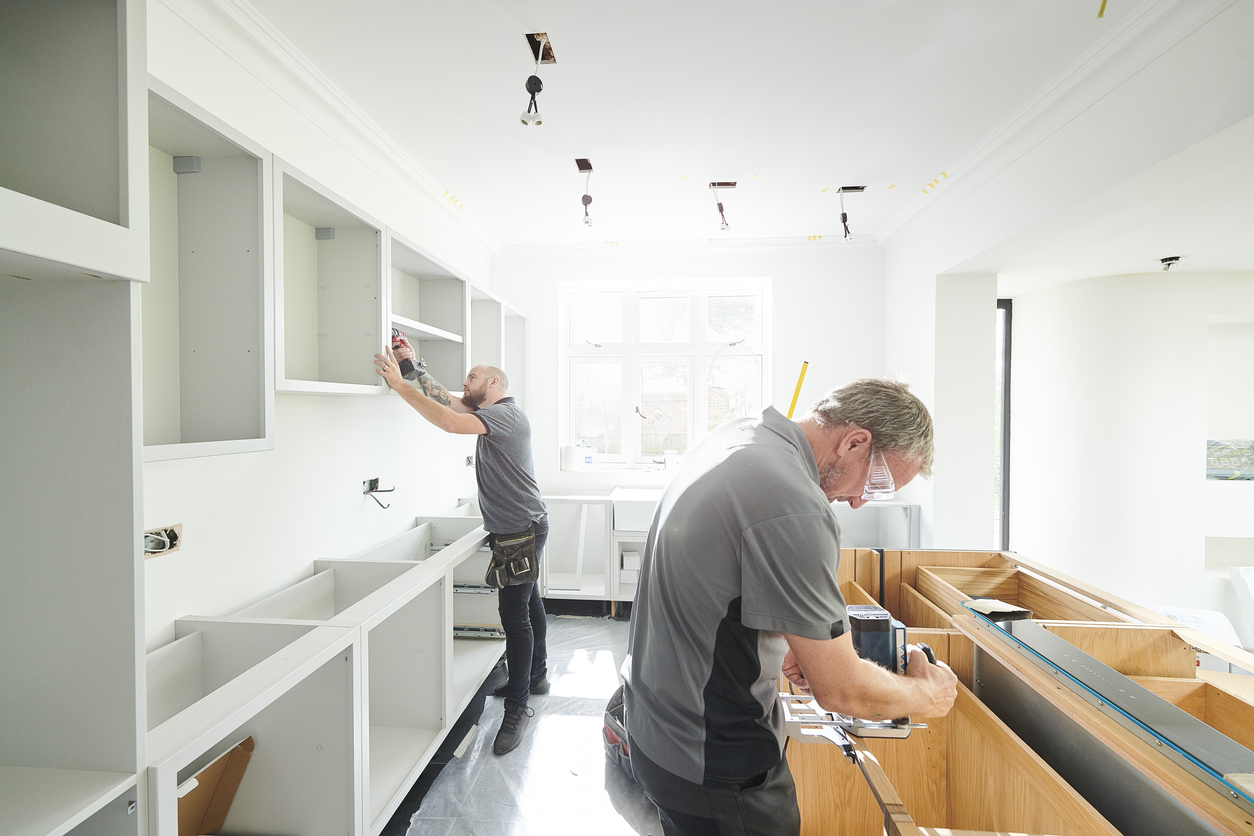 There are two ways to think about remodeling projects that will boost your home's value; you can get one or two major remodels done or opt for a bunch of small fixes. Depending on your budget and your timetable, one approach may be better for you than the other. For instance, if you have an
Read More +
Let me get you that dream house!