-Three traps to Watch Out For when it is time to buy-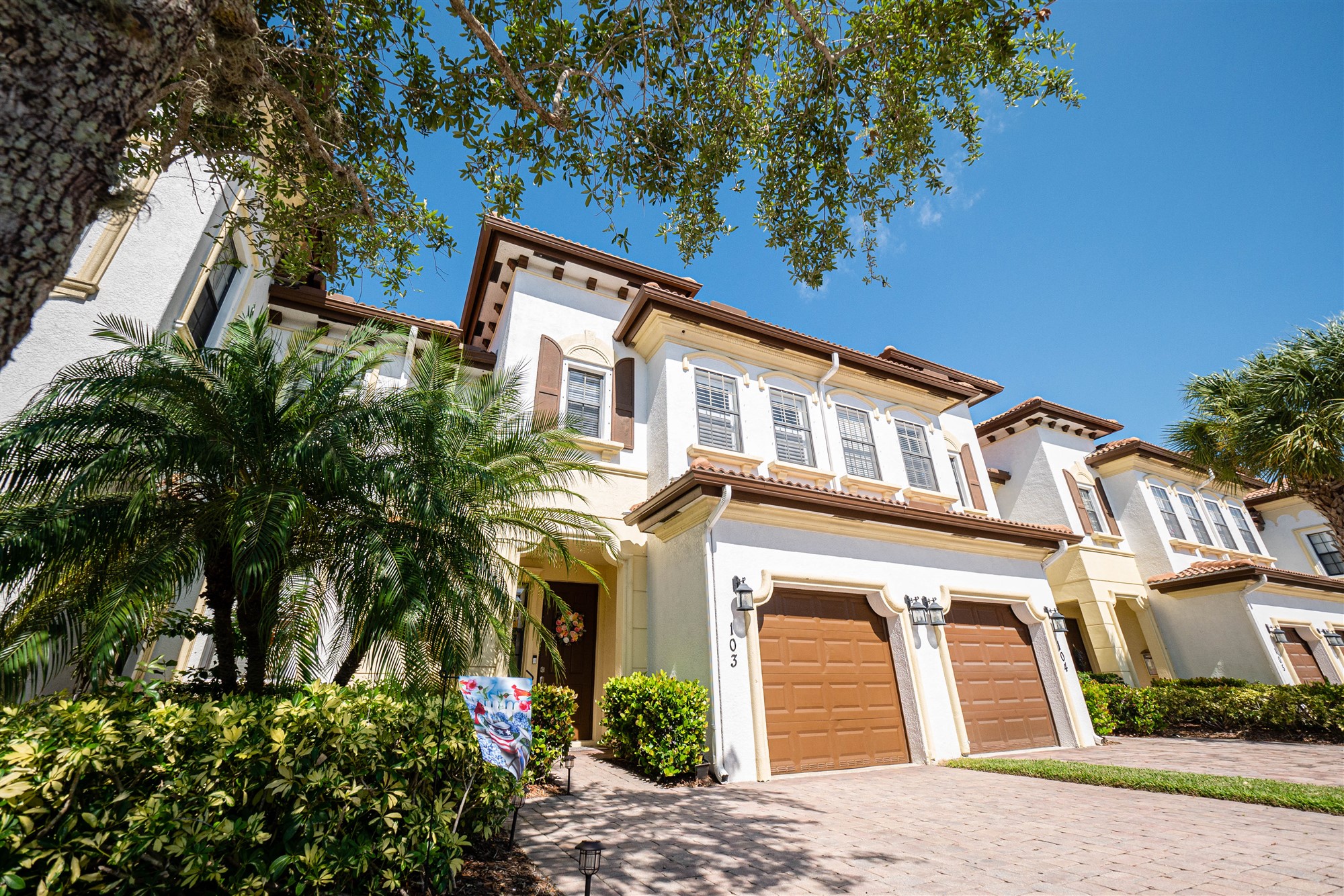 This may be a time to buy a house. If you are not worried about some impending doom and have a slight glass half full mentality. The stars are kind of aligning for a home purchase right now. Interest rates are super low, prices are moving in a downward trend (for the most part) and sellers are eager to get offers on their properties. Now, do not take that as a "Go low ball on that house you've been following on Zillow for the past 10 days". Take that as a "continue reading and earnestly think about making a solid offer that could be an excellent investment for you and your future". The real estate market has typically been solid outside of the dark days of 2007-2010 when banks were eating loans from the inside out. Real Estate has always been considered a quality investment before, during, and after all this COVID19 stuff. I doubt that we as a human race will give up the importance of "Property" so easily. Now the way we buy and sell real estate may change, but I think the cogs on real estate will continue to turn. Ok, so now I have convinced you to buy a home. Quickly pick up your phone and let me help you invest in your future! Well maybe finish this read first then give me a call.
There are numerous things to look for when home hunting. Our preferences range all over the place. Everyone has different preferences and goals. I have had couples with differing preferences never find the right place because they did not take the time to line up what they wanted together. But I do not consider myself a couple's counselor, so this blog is not about that. Once you have driven yourself mad figuring out exactly what you want out of your home, the charm, the size of the backyard, the neighborhood, etc., take a minute and remember this blog. Make sure you do not get caught in one of the three traps below. These are legit. I see them all the time and unfortunately, I have watched buyers regret their decision a few months or years in the future.
The Under-Built Home
Imagine it, a beautiful lakefront golf course community with Spanish style (craftsman for the hipsters) McMansions lining the stain-free streets. Large mature oak trees separated by quaint light posts and sturdy-looking mailboxes line the road with the occasional intersecting jogging/biking path. Sounds nice right? Sounds expensive but nice. But let us travel further down that lovely street. Here it is. The eyesore manufactured home sitting on cinder blocks nested in the heart of this oasis. Its pink flamingo-filled yard is riddled with broken-down cars. The front window really is not a window anymore, it is a piece of cardboard held into place by duct tape. The stairs to the front door would not hold me. You go ahead I will watch you go in. From inside you hear me yell that for the neighborhood this one is a steal. No one gets into this neighborhood for this price. So how about it? It is in your ideal neighborhood and in your budget. Ok, obviously this is a ridiculous example. But it tells a truthful dilemma that exists in the real world. The under-built home.
Let us look at some real-world examples. Where we are in Cape Coral, we have a vast and lovely canal system leading out to the Gulf of Mexico. When Cape Coral was originally developed in the Fifties and Sixties prime homes were built on these canals with short boat rides to the gulf. But fast forward to today and we want more than the 3-bedroom 2 bath house with a tiny kidney bean-shaped pool and 8-foot ceilings. We want our McMansion. At this point, it is more advantageous to bulldoze the house and build a new McMansion to match its neighbors (just make sure it is a little bigger than theirs). The cost of keeping that 50's home in good repair and the value of the lot with a McMansion on it just works out. Now I will say of the three traps I am going to talk about, this is the least dangerous. For one, you have the value of the lot itself. And sometimes buying in a neighborhood you want so much (maybe to be on the water) you will pay a higher price for the land but do not need the giant house. This is a real possibility and for some people, it works. Just make sure you do your homework.
The Over-Built Home
Meet Jim. Jim grew up in a mobile home park. Jim loves the park and has sentimental feelings towards it. Jim never wants to leave and since Jim developed the world's first actual thing-a-ma-jig he is a millionaire. Jim bought 6 of the mobile home lots for himself and built a boss of a house. This place has a 4-car garage, a swimming pool, theatre room, and a bidet in every bathroom. Go, Jim! But sadly, Jim died, and his kids are selling the house because surprise his kids do not feel the same way about the park. You need a lot of square feet. You are not opposed to a 4-car garage. I get it you have a boat and some ATVs. The pool? Why not? Theatre room? Yep, we are on the same page. I have the place for you and trust me it is way below your budget. Forget the mobile homes we just passed. Look at your future! It's right in front of you. So, what if the neighbor's grass never gets sunlight. Yes, they have decided to drive out of here, but the lot is probably available if you want to expand. That is another over-the-top example. I am good at them. Get used to them.
Time for a reality check on over-built real estate. This happens so much to builders. It makes my heart sick. An investor decides he wants to build some homes and he has a great idea for a floor plan. He details the perfect finishes and everything. It is a gorgeous house. It has a pool. 3 bedrooms, marble counters. custom cabinets, real wood floors, and a chandelier from a city in France I cannot pronounce. It really is a lovely home. He has called me because his last agent could not sell it and he does not know what is wrong. I must break the news to him. I tell him in the kindest way possible that when he bought the cheap lot while out of town and did not research prices in the neighborhood that he overbuilt. I tell him how nice the house is but that buyers are going to have a hard time with his house because that kind of money just typically gets spent in this neighborhood. Now we list it where he wants for a bit and we get an offer. He is elated but I have my fingers crossed. The buyer is getting financing and after the appraisal happens, we are 20% above what the appraiser says the house is worth. The buyer wants the seller wants the buyers to have it, but the appraiser could not find comparable properties in the neighborhood to support this price. We go back to the drawing board and I must watch another new builder eat his shirt. Shirts do not taste good.
Before we jump into the third trap, I wanted to take a break. I do not enjoy reliving actual experiences like these. But I figured going through some of them to help future buyers would at least create some reprieve from future dilemmas. My break is to state that there will always be exceptions to these warnings. There will be that buyer that does not care (you might be them) if the house does not fit into the neighborhood or the structure you fall in love with is not the best use for the land. I like quirky and I like creative situations. I never want to discourage them. But I do want to make sure that a buyer knows what they are getting into. It is especially important that buyers look back on transactions and feel like they made a solid decision. This is what drives my repeat business. It is crucial to understand that the best decision is not always the most cost-effective and/or money-making decision. Investment is not always about money. Let us get back to the ugly.
Just-Don't-Do-It-Built Home
Your Palace awaits up that hill over there. We stroll up upon a garden area split in half by a flat cobblestone drive (did not know that was possible, did you?). Once we crest the hill you see it. The home of your dreams. It is gorgeous in every way. I hand you the MLS listing sheet. You look at the price and are dumbstruck. It is perfect. We walk into what you describe in a whisper as a figment of your imagination. Music is playing in the background. Bossa Nova, I think. We walk through the main area looking out onto giant accordion sliders. You are looking through them. With ease, you open the whole house up to the outside. The view is exquisite. It is beyond compare. You take a few steps out onto the patio and further into the yard. All of a sudden your foot sinks from beneath you. You are free-falling down a huge rocky cliff to harsh white water below. Just before you hit the ocean you wake up. What is that house worth to you? It is the perfect house. It has everything you want. But it is on a cliff. It is inevitably being eaten away by the loving and nurturing Mother Nature. It will not last long. What is it worth? It is going to fall off that cliff just as you did in your dream. What is it worth?
I know I know. That was a little bleak. But hear me out. For one this is a real-world example. I know of a house in North Carolina that this is currently happening to. It's literally falling off a cliff and the owners are eating their shirt (they really do not taste good) because no one will buy it. But let us explore the local market. In our area, we have numerous gated communities. Golf, Boating, Gated or a combination of those and more. The communities are great because they offer amenities. We all love amenities! Does the word clubhouse just mean something different to adults does it not? Well, one of these communities in our area has what is called a "Contribution" for the HOA when you first purchase. This is not voluntary. It is almost a way of buying into the community (As if buying a house was not enough). A lot of times these communities have a bit of grandeur about them and people are happy to buy-in. But this one community has a high buy-in. I mean Mount Everest high. And after the housing market crash, some of the homes went into foreclosure. These homes sat. No one was buying. But now they are cheap. At least cheap for the community. This past year I saw one at a price that was only three times the "Contribution" price. Ouch. But that does not include your monthly HOA dues to the community or the extra fees to be a part of the club. These houses look like a good deal for the neighborhood when you look at their price point but when you look at costs behind the curtain you are really paying hand over fist. Just do not do it.
I want to end with one more example. This one goes to the slightly younger crowd. I get it. You love the charming home built in the early 1900s. You love mid-century modern, but you will not say that out loud. It is ok I will not tell. These homes in our area are few and far between. But sometimes ones come up that look excellent. They have all the charm, but some guy went in a did all the things you would have done subway tiles and all. This house sits just on the bad side of a flood zone. It was built in the 1920s and the wiring has not been assessed by a licensed electrician ever. Let me just say that I love that you love this house. I think it is a great house. But the costs associated are going to be high. If you are getting a mortgage, you will need homeowner's insurance (your lender will require it) and the age will mean that that insurance will be high. You also will need flood insurance because you are in a flood zone. This is also separate and not cheap. You will likely be paying multiple times your mortgage payment just in insurance. But wait there is more. The A/C is somehow original and the first month into the house half the lights do not work. Just do not do it. And if you must. Call me first.