Introduction: Selling a home in Cape Coral, Florida, can be an exciting yet challenging endeavor, especially during market transitions. As a trusted and experienced real estate broker in Cape Coral, Mike Lombardo understands the nuances of the local market and is dedicated to helping homeowners achieve successful home sales. In this blog post, we'll explore essential tips from Mike Lombardo to guide you through the process of selling your home with confidence in Cape Coral.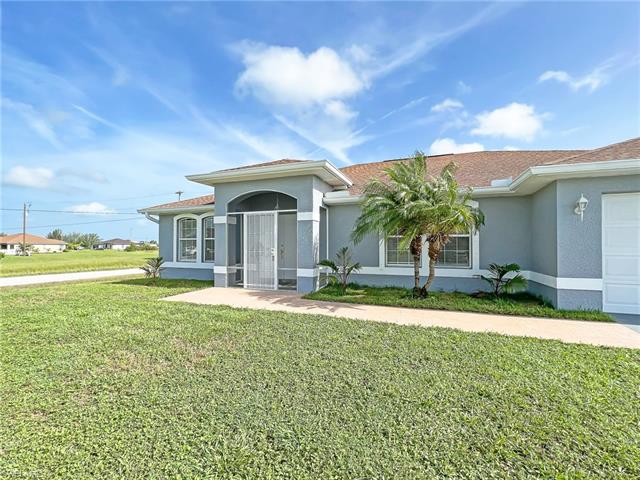 Tip #1: Price Your Home Strategically Setting the right price for your home is key to attracting potential buyers and maximizing your sale price. Mike Lombardo advises homeowners to leverage his extensive market knowledge to determine a strategic and competitive listing price. By analyzing current market trends, comparable properties, and considering your home's unique features, Mike can help you price your home realistically to generate interest and ensure a quicker sale.
Tip #2: Enhance Your Home's Appeal To stand out in a competitive market, it's important to make your home visually appealing and inviting to potential buyers. Mike Lombardo emphasizes the significance of curb appeal and suggests focusing on simple yet impactful improvements. From decluttering and depersonalizing spaces to enhancing landscaping and making necessary repairs, Mike can guide you on the most effective ways to enhance your home's appeal and create a positive first impression for buyers.
Tip #3: Leverage Mike Lombardo's Expertise Working with a professional real estate broker like Mike Lombardo can make a significant difference in your selling experience. Mike's in-depth knowledge of the Cape Coral real estate market, coupled with his dedication to client satisfaction, ensures that you have a trusted partner throughout the entire process. From providing personalized marketing strategies and negotiating the best terms to handling paperwork and guiding you through closing, Mike Lombardo's expertise will help you navigate the complexities of selling your home with ease.
Tip #4: Optimize Your Marketing Exposure A comprehensive marketing strategy is essential to reach a broad audience of potential buyers. Mike Lombardo utilizes a variety of marketing channels, both online and offline, to showcase your property's unique features and attract qualified buyers. From professional photography and virtual tours to targeted online advertisements and open house events, Mike will tailor a marketing plan that maximizes exposure and generates genuine interest in your home.
Conclusion: Selling your home in Cape Coral, Florida, requires careful planning and expert guidance. By following the tips provided by Mike Lombardo, your trusted real estate broker, you can navigate the selling process with confidence and achieve your desired results. From pricing your home strategically and enhancing its appeal to leveraging Mike's expertise and optimizing your marketing exposure, you'll have the support and guidance you need to sell your home successfully in Cape Coral. Trust Mike Lombardo to be your dedicated partner, ensuring a seamless and rewarding selling experience.