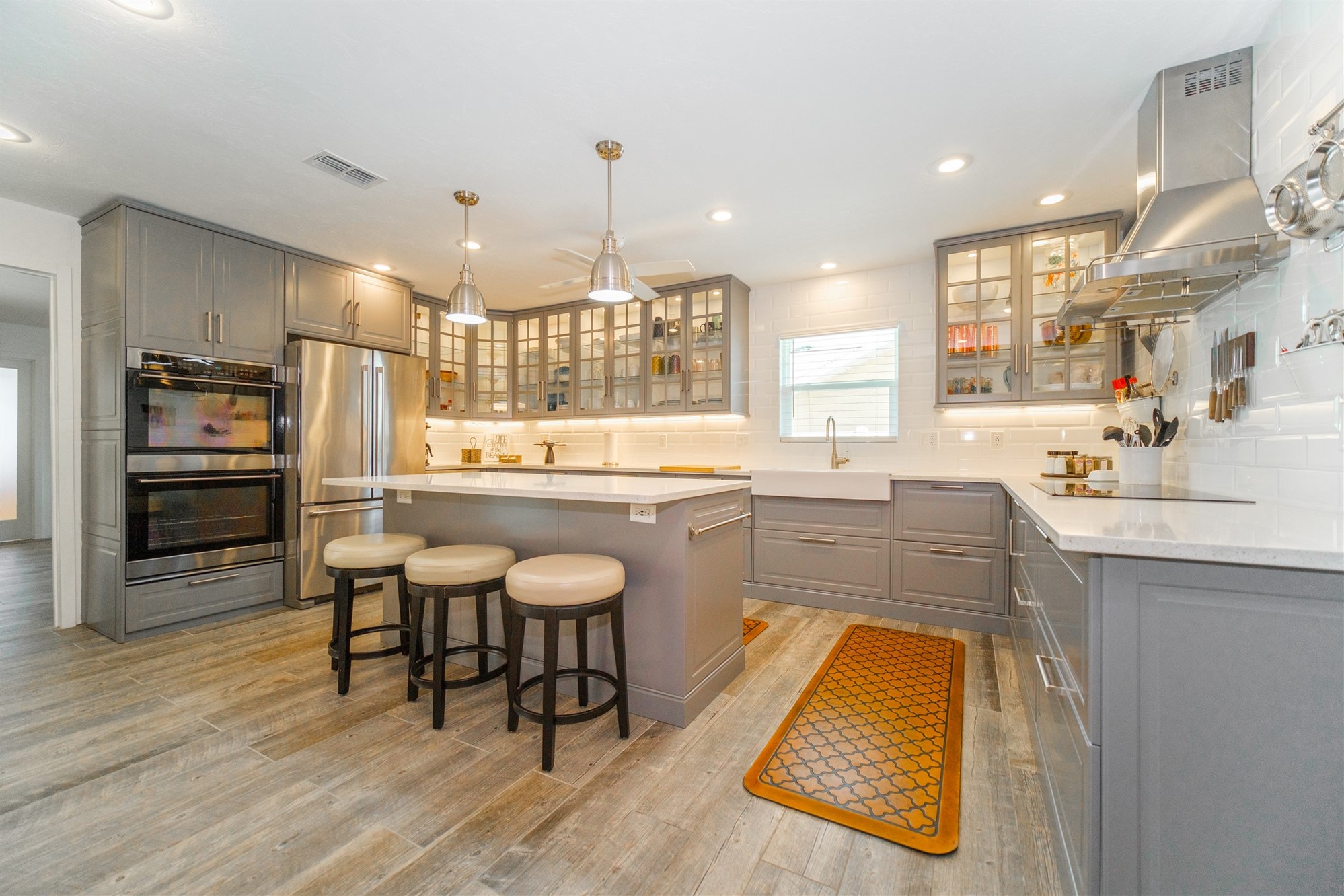 Much of the work is front end loaded in selling your house quickly while simultaneously for top dollar is going to come from the work and efforts you put in leading up to listing it for sale. If we plan ahead for at least a 14-day preparation period to get our house primed and ready (maybe more). In order to create competitive tension, there are a lot of things you want to do in advance to give your house the best chance to both sell fast and for top dollar! If you are planning to sell your house quickly make sure you give focus and consideration to HOW you organize and arrange the house for our marketplace. In Cape Coral, FL, there are certain approaches Realtors use to help you net the most money.
Seek the advice of a top local Realtor (Like me ? ) to make certain and be confident that you are planning your house for sale the best approach. If your house was previously an expired listing it will likely sell the next time around if you prepare it by employing the best approach. Sometimes as much of a house sale occurs prior to you listing the house on the market, the rest involves negotiations, logistics, administration, and paperwork.
Home Improvements that Return on your Investment
If you are selling your house in Cape Coral, FL there are a few home improvements that will increase the value of your property when preparing it for sale. If you do not want to spend any money preparing your house for sale, just cleaning your house and prepacking rooms so they seem less full are two free ways to make your house sell faster and for top dollar.
Cleaning the house or removing personal items from a house are two sure-fire approaches to guarantee your house is at its most competitive and will appeal to the fullest range of buyers.
Using storage space or fill your garage with the items to thin out or downsize your house makes your house feel larger and more attractive to buyers. It is prudent advice to downsize before we put your house on the market. Organize your closets and put up for sale or donate (or give away) half or more of the contents.
Consider hiring a cleaning or organizing company to clean the closets and other areas, elegantly organizing your personal effects. Buyers will peak in closets (and medicine cabinets), so maintain them clean, pretty, and legal. For bonus points rent a storage unit to free up as much space as possible in your house, storage spaces are a selling point; if your storage appears spacious and inviting, you'll put yourself ahead of the game potential buyers. Keeping your home clean and tidy in general will make it less stressful when your broker texts to let you know a buyer is coming in an hour.
Only Do Minor Changes or High ROI home improvements.
Entire home renovations, while thrilling to observe on HGTV, do not effectively sell most homes or give the highest return on investment for the sellers. However, Minor, simple remedies, solutions and remedies can be effective. It is nearly impossible to recover the investing of a large house renovation in a quick house sale. Although each scenario is different, it is usually better to emphasize efforts on simple details: painting walls, cleaning carpets, washing curtains, scrubbing, or addressing the grout in tile. Upgrade door handles and cabinet knobs.
However, we all realize that it will only take one buyer to buy our house, however ideally we will create enough competitive tension that we have multiple offers which will make us feel confident that we yielded the highest final sales price.
Even if you're selling For Sale By Owner, or with a top local Agent, these tips are going to add value to your property. Keep in mind that on average over the last 17 years, a home seller nets 23% more money when you work with a Realtor.
Price your Property Correctly
Zillow Home Values (aka "Zestimate") in Cape Coral FL are all over the place! Our area has 400 miles of canals and the Zestimate does not do a very consistently good job. One of the top three most crucial parts of marketing your house quickly for top dollar is pricing it to interest to the largest number of buyers. Your pricing strategy is a large part of your house sale, so make sure you and your Agent are on the same page. The price may not be as high as you would prefer it to be, but if your goal is to sell for market value and quickly, it will likely be an brilliant price at realizing your exact goal of selling your house rapidly.
Consumers will make an offer on an attractively priced house, and if the price is competitive enough, multiple buyers will bid up the price of the house. It is a well-documented phenomena of our intrinsic psychological response. Some people even get a high or rush from the competition. Which sometimes by passes the logical processes of their brain and they offer from emotion. Taking the courageous action of correctly pricing your house is one the top three strategies to quickly sell your house.
Ninja Real Estate Marketing
There are certain marketing strategies that top agents use to make your house sell faster, and for money!
A lot of people ask Mike, what marketing strategies do you use to sell houses so fast?' It's not something I keep a secret. Reverse engineering the attention of buyers is the best approach to sell a house. Did you know you can download every email address of a realtor with clients that match the house your selling criteria? Plug it into a Facebook ad and it puts your house in front of every Realtor that has a buyer searching for a property like yours!
I am surprised how many Real Estate Agents will refuse to take the effort, devote the money, or put in the time to educate themselves on the marketing techniques that appeal to the highest probability buyers.
Negotiate Skillfully
Negotiations are not a battle, "Winning" a war does not determine who is morally right – only who survives. Skillful Negotiations are trying to solve problems, overcome obstacles and to comprehend if there is a scenario that is a win-win for mutually the buyer and seller. I am exasperated that so many Real Estate Agents want to battle or use low tactics. There is a time and place to advocate, stand up or even fight for your client but when your strategy is steeping in unprofessional or unethical behaviors you lose the buyer.
If you negotiate skillfully most deals stay together if you do not you lose.
Understand Local Market Trends
Understanding trends in real time with your local market is very vital to selling your house quickly and for top dollar.
As a Real Estate Agent in Cape Coral, FL I make it a point to guarantee my clients are informed of all local market trends because it can have an easy 5-10% swing on the value of their house. When you are talking about items worth $600,000 a 5-10% swing is anywhere from 30 to 60 thousand dollars in price!