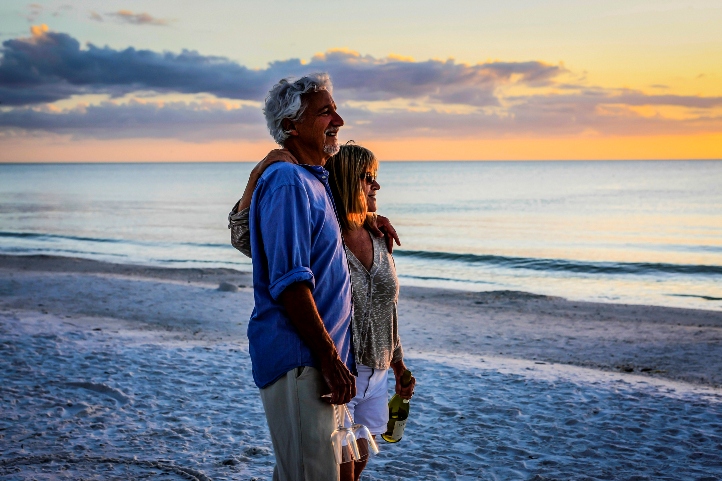 Cape Coral has been repeatedly named as one of the best places to retire in the United States and they're not exaggerating. The reality is it simply is just a great place to enjoy your golden years and spend the rest of your life doing what you love. Here are several reasons why.
The water is always near

Cape Coral is famed for having over 400 miles of canals and navigable waterways, making it a rival of Fort Lauderdale for the recognition of being the "Venice of America." But titles aside, this extensive network of waterways means that access to water is always easy and near. This is a huge draw if you love to be near the blues, you like fishing, and if you're a sailor at heart.

Even if you don't need to be near the water all the time, living quite close to the water has benefits to your health. The scenery will help you keep your stress down, improve your mood, and even inspire you to try out a creative pursuit.

Aesthetic value and recreational opportunities aside, these canals and waterways are another way to get around the city.

The retirement communities in and around Cape Coral are some of the best in the country

Whether you want to pursue an active lifestyle during your retirement or you require some assistance, you'll find just the right retirement community for you in and around Cape Coral.

Retirement communities in and around Cape Coral include The Windsor of Cape Coral, Grand Villa of Fort Myers, Campo Felice Retirement Living, River Towers, and Brookdale Cape Coral.

Your real estate options in Cape Coral, however, aren't limited to just retirement communities. If you want, you can explore more of the homes for sale in Cape Coral and live independently during your retirement. Moreover, home prices are excellent. There is a wide range of property types and architectural styles available, all while being relatively more affordable than Miami and Key West.

Another thing to love about Cape Coral is the local climate, especially if you are tired of cold and wintry places. Here in this part of the country, you can enjoy approximately 355 days of sunshine, with periodic rains of course. That said, there's no need to worry about piling on sweaters and socks, as well as shoveling snow every winter. If anything, winters in Cape Coral are rather mild and dry.The summer-all-year-round climate lends well to the chill atmosphere. You can go just about anywhere wearing only a linen shirt and your bottoms of choice, a sundress, and flip-flops, or open sandals. Time slows down. You can spend an entire day at the beach or playing golf.

There are plenty of places to visit and things to see in Cape Coral

Leisurely activities fit in well with daily life in Cape Coral. You can plan a day jam-packed with things to do, or go through everything that Cape Coral has to offer slowly.

Some of the tourist attractions in Cape Coral, Florida include Sunsplash Family Waterpark, Four Mile Cove Ecological Preserve, Rotary Park Environmental Center, and Wicked Dolphin Rum Distillery. Sanibel Island, Pine Island, and all of Fort Myers' attractions are also just a short drive (or boat ride) away.

The medical facilities are outstanding

When you're a retiree, you need to make sure you have everything you need close by just in case something happens. Should you ever need medical attention or specialist care, the medical facilities in Cape Coral and nearby Fort Myers can be trusted to provide you just the kind of service you need.

If you happen to be a veteran, you'll also be pleased to know that the Department of Veteran Affairs' Lee County VA Healthcare Center is located in Cape Coral. It's large, it's modern, and it's state of the art. It's one of the main reasons why a lot of retired veterans have decided to come and live in Cape Coral.
Your retirement is your next big adventure
The Mike Lombardo Team would be happy to help you arrange your retirement plans starting by exploring homes for sale and retirement communities in and around Cape Coral FL.
Browse the website to learn more about Cape Coral FL, from the latest listings and featured properties to lifestyle information such as points of interest and romantic restaurants. You can also connect with the Mike Lombardo Team at 239.898.3445 or leave them a note here.