The Cape Coral housing market is a seller's market. The stakes are high and competition for the best-priced properties is fierce. Here's why buyers, sellers, and investors should work with real estate agents in Cape Coral, Florida and how they can go about finding the right agent.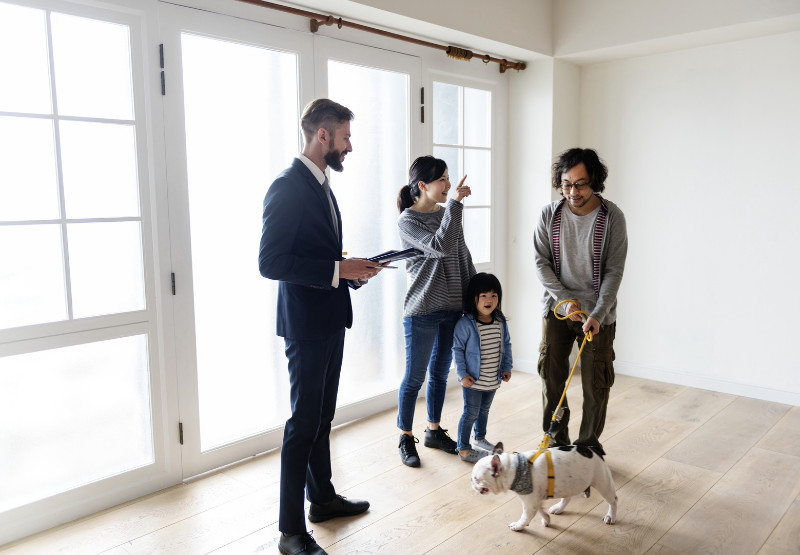 ---
Table of Contents 
---
Why hire a real estate agent?
Going down the For Sale By Owner (FSBO) route may seem tempting but homeowners will benefit more from the assistance of a real estate agent. According to statistics from the  National Association of REALTORS® (NAR), only 11% of sellers succeed at FSBO and those that do sell for 26% less on average than agent-assisted sales. 
The same goes for buyers who are entering a seller's market like Cape Coral, where sellers tend to have the upper hand in negotiations due to high demand and low inventory. Working with an experienced agent will help them come up with the right strategy for buying the right property. 
What a real estate agent does
Agents and REALTORS® are licensed individuals who have received special training and education to facilitate real estate transactions. They act as an intermediary between buyers, sellers, and investors, making sure that all parties act in compliance with real estate laws. 
Listing agents are agents who represent sellers 
Buyer's agents represent buyers in a transaction
REALTORS® are agents and brokers who are members of the National Association of REALTORS® (NAR) and its local chapters
Dual agents are agents or brokers who represent both buyer and seller in the same transaction; dual agency is not permitted under Florida law
Transaction brokers represent buyers, sellers, or both in a limited capacity in the same transaction but don't represent either party in a fiduciary capacity
Real estate agents in Cape Coral, Florida can fulfill the role of listing agent and buyer's representative, just not for the same transaction (otherwise known as dual agency). Their job is to walk the client through the buying or selling process and provide knowledge and guidance along the way. They receive a commission from the sale as a form of compensation.  The commision is a percentage of the  home purchase price.
As NAR members, REALTORS® must adhere to a strict code of ethics as set by the association and its local chapters while agents are not. REALTORS® are accountable to their organizations and must observe a higher level of professionalism. 
How agents help buyers
Agents provide assistance with these aspects of the buying process:
Property search – Agents will present clients with listings that match their criteria. Many agents have access to the MLS as well as their own database of listings to help buyers cast a wide net. As residents of the area, they also have insider information on neighborhoods, schools, country clubs, commercial space, and more.  Working with a qualified agent will make the property search faster and more convenient for buyers. 

Financing – Agents are not lenders but they can refer clients to financing institutions that have approved loans for previous clients. This can be helpful for buyers who are still shopping around for a lender and comparing rates. Reaching out to an agent will help buyers find a good lender. 

Making an offer – Upon finding a suitable home, the buyer must make a strong offer to get the seller to engage. An agent will advise their client on how much to offer for the home and which concessions to make in terms of closing fees, timeline for the sale, and so on. 

Negotiations – If the seller accepts or counters the offer, the buyer should be ready to negotiate. This will kick off a series of exchanges between both parties and will continue for as long as they don't see eye-to-eye on the terms of the sale. It is the agent's job to help clients set the right strategy for negotiations in order to secure the most favorable terms. A skilled agent will know when to make concessions and when to assert the buyer's interests. This balancing act is the key to successful negotiations. 

Most importantly, an experienced agent will remain cool-headed throughout negotiations and keep conflict to a minimum. They will maintain objectivity and prevent the deal from falling through. 

Inspections – Buyers are generally advised not to skip the home inspection, which is crucial to determining the overall condition of the property and uncovering any potential defects. Depending on the size and features of the home, buyers may also need specialized inspections, such as pool and tennis court inspections, for example. An agent can help buyers find a professional home inspector who will remain impartial throughout the process. 

Closing the sale – When the buyer and seller finally come to terms, both parties can close the sale. The terms will vary with negotiations. In any case, the agent will wrap things up and make sure that all important documents are signed. They will coordinate closely with the seller's representative to finalize the transaction. 

Finalizing the paperwork – Buying a home involves a lot of paperwork. Incomplete documents and clerical errors can cause delays in closing and throw a wrench into the buyer's plans. The agent will work closely with the title company to ensure that all paperwork is complete and properly executed.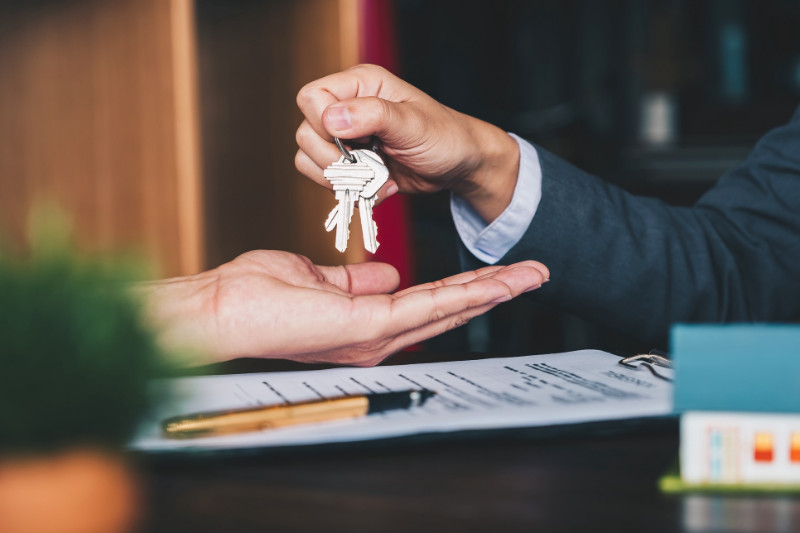 How agents help sellers
Agents can assist sellers in the following areas of a home sale:
Getting ready to sell – It can take sellers several weeks or months to get their home ready to sell. Preparations include general cleaning, basic repairs, and minor improvements to ensure that the home is in good condition prior to the sale. Making sure that the home is clean and ready to show will help the seller attract good offers. 

Some real estate agents in Cape Coral, Florida can conduct a thorough home review to assess the possible market value of the home in its current condition. If the seller wants to make upgrades to potentially boost the value of the home, they should consult with a knowledgeable agent who can provide guidance on home improvements with high returns as well as recommend reliable vendors and suppliers for the best rates. 

Home staging – Aside from general repairs and improvements, sellers should ideally stage their home before showing it to potential buyers. According to NAR, home staging is beneficial, even in a seller's market. A recent NAR survey also found that 47% of buyers' agents believe that staging has an impact on most buyers' perception of a home while 82% believe that staging makes it easier for buyers to imagine the home as their own. 

Home staging is the process of adding decor and furniture to the home to make it appealing to a wider audience. General tips include using neutral but tasteful decor, removing the homeowner's personal belongings, and bringing in more light to the home. For example, furniture placement should help buyers envision how their own furniture choices might look in the space and how they might decorate the place after they move in. 

An agent can put sellers in touch with a professional staging company to help them get their homes ready to show. Working with a professional home stager is ideal for clients who are selling luxury homes or larger properties. A staging company typically works with local art galleries and furniture makers that rent out pieces to be used for home staging. 

But even a seller who is listing a smaller home will benefit tremendously from staging the main rooms of the house. According to a NAR survey, 46% buyers considered it important for sellers to stage the living room while 43% think that sellers should stage the main bedroom.

Home valuation – One of the most important things to consider when selling a home is how much to ask for it. An experienced seller's agent will know how to price a home correctly based on relevant data and recent home sales in the area. An agent will bring an objective view to the value of the home, which will keep emotions and certain biases from clouding the seller's perspective. 

Pricing a home correctly is crucial to a quick and successful sale. Buyers have access to more information than ever, giving them an idea of how much homes sell for in a given area. If a home is priced too high, it may not attract offers, forcing the seller to make costly price reductions when the home remains unsold for a long period. But if a home is priced too low, the seller will lose out on a good profit. 

Marketing – Once the home is ready to sell, the agent will gain maximum exposure for the home using the MLS and major real estate websites. The agent will also produce marketing materials like real estate photos and videos to generate interest in the home. Most real estate agents have an online following as well as a business network where they can find qualified buyers for the home. 

Vetting offers – When the seller starts receiving offers, the agent will go through the prospective buyers one by one and determine whether they're qualified or not. They will help the seller evaluate offers and choose the one that will best accommodate their goals. For example, if the seller wants to sell quickly because of a job offer in another city or state, then it would make sense to accept an offer from a buyer who will close the sale quickly. 

Negotiations – When the seller accepts an offer, they will enter negotiations with the buyer. The agent will represent them during negotiations, protecting their interests and securing favorable terms. The agent will discuss the best strategy with the seller depending on their goals and needs. For example, if they want to close the sale quickly, then the agent will further their interests during negotiations.  

Closing – When both parties finally come to terms, they can close the sale and finalize the paperwork. The agent will make sure that all bases are covered during closing to officialize the sale and make sure that the seller walks away with their goals met. 

Finding a new home – If the seller is looking for a new home while selling their current one, working with an agent will help them time the sale and the subsequent purchase of a new home. This can be a tough balancing act for many sellers, but working with an experienced agent will help them achieve their goals. 
Tips for finding the best real estate agents in Cape Coral, Florida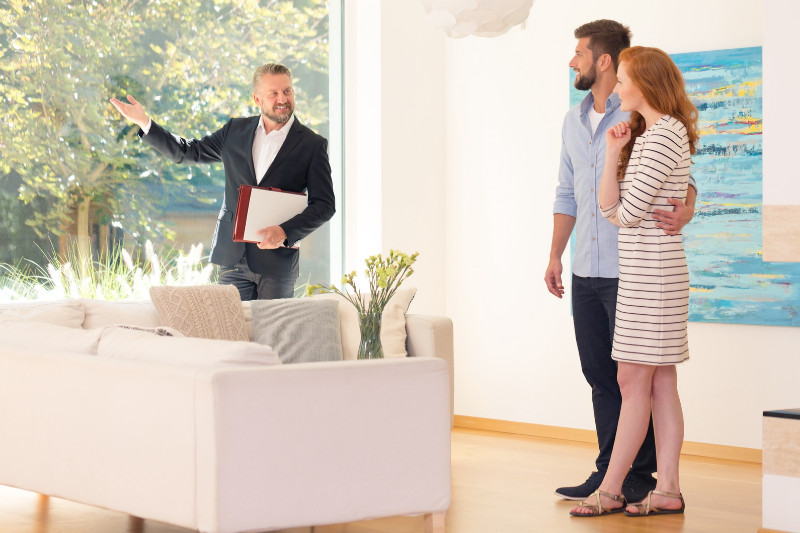 When looking for an agent in Florida, here are some qualities and skills to look out for: 
Education – Aspiring agents are required to complete 63 hours of pre-licensing education in Florida. They must also pass the licensing exam. During pre-licensing, applicants are taught the fundamentals of real estate and acquire skills needed to facilitate real estate transactions in the state. 

Experience – How long have they been doing this? Have they sold or purchased similar properties in your desired location? To get an idea of the agent's experience, look at the sold listings and pending sales on their real estate website. This will offer insight into the kind of properties they deal in and which areas they serve. If you're buying or selling a luxury home, you'll need to work with a luxury real estate specialist who understands how the high end of the market works. 

Local expertise – How well do they know the area? Most agents are residents of the cities or neighborhoods they serve. This gives them firsthand experience of the place. They should also be up-to-date on major developments that could potentially affect your decision to buy or sell in the immediate future. 

Networking skills  – An agent with a large professional network can get more exposure for your listing. Having a vast network makes it easier for them to find qualified buyers and off-market listings. It also indicates that they're in good standing within the real estate community and that they're trustworthy. 

Negotiation skills – Negotiations have a huge impact on the sales contract and the final outcome of the transaction, which is why it's so important to find an agent who will advocate for you during negotiations. A skilled negotiator knows how to create a win-win situation for all parties involved. 
How to interview prospective real estate agents in Cape Coral, Florida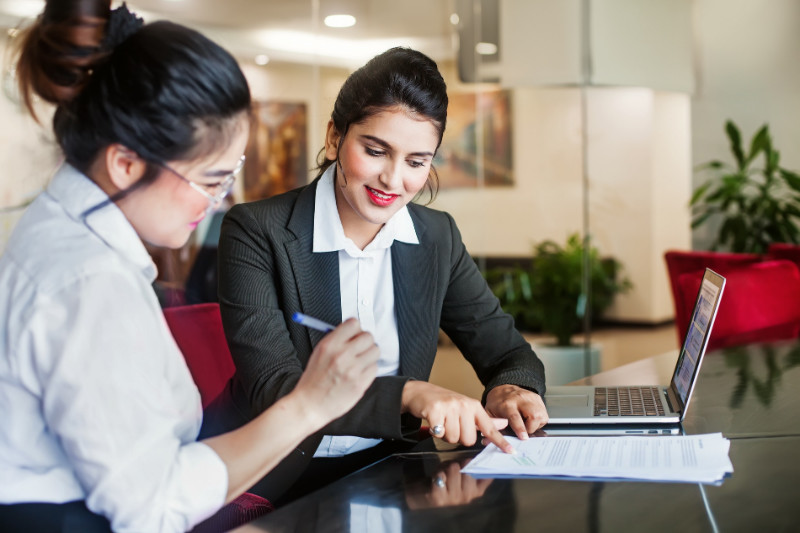 Once you've made the decision to buy or sell real estate, your next move should be to reach out to agents serving Cape Coral. To find the best match, it's important to schedule a consultation with more than one agent. This will help you gauge their abilities and make comparisons.
Here are some questions to ask the agent during the consultation:
Are you doing this full-time?
Ideally, you should work with a full-time real estate agent who can give you their full attention. Some agents only handle real estate transactions part-time, which may not be sufficient if you want to sell your home fast or if you expect your agent to be available to you during business hours. 
How many homes have you sold in the area?
To get a better idea of their expertise, find out how many homes they've helped clients buy or sell in your desired location. Their answer will shed light on how well they know the housing market as well as the customs and regulations that govern local real estate transactions in the area. A local expert will have a working knowledge of permitting processes, property transfers, and construction and renovation approvals in your chosen area.
What kind of homes have you sold or purchased?
This question will help you evaluate how well they know the kind of properties you're interested in. For example, an agent who specializes in condos will naturally have sold more of it than any other property type. The same goes for luxury real estate – luxury sales are usually fewer and farther in between due to the exclusive nature of such properties, but the total sales price or sale volume more than makes up for it. In any case, choose an agent who has substantial experience in buying or selling your preferred property type and price range. 
How much do you usually sell homes for?
If you're looking for a seller's representative, ask them how much they sell homes for on average. Do they sell over or at asking price, or do they habitually make price reductions? The answer to this question will help you determine how profitable their home selling strategy is. 
How do you communicate with your clients? 
Each agent will have their own communication style. Some take calls or return messages around the clock while others will only respond during business hours. Ask them about their communication preferences and determine whether their communication style complements yours. 
What sets the Mike Lombardo Team apart from other real estate agents in Cape Coral, Florida?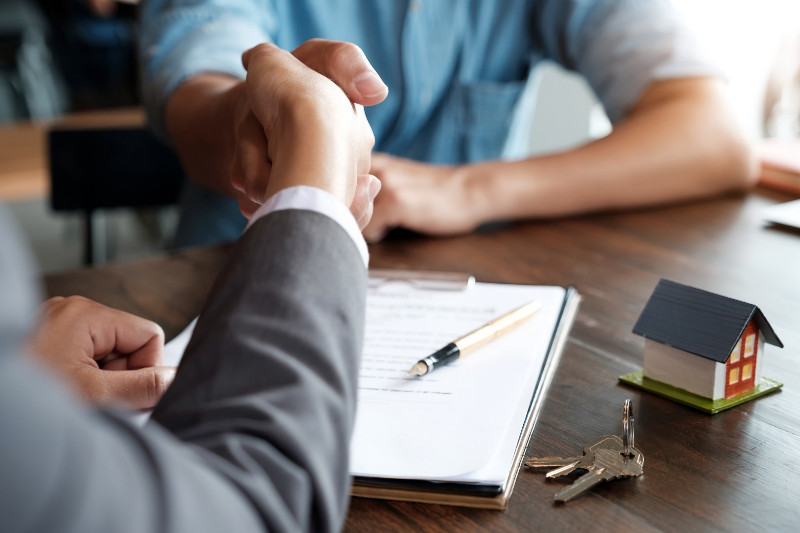 From selling properties fast and for top-dollar to helping clients find the perfect property in a desirable community, the Mike Lombardo Team combines empathy with authority for exceptional results and client satisfaction. The team also helps clients with investing in parcels of land as well as purchasing commercial and industrial properties in the Cape Coral area. 
With a thorough understanding of the complexities of the Cape Coral real estate market, they will help you sell, negotiate, or buy one of the largest investments most of us will ever make in a lifetime. 
Multi-million dollar real estate sales experience and recognitions
The Mike Lombardo Team is led by a nationally recognized real estate broker with over 20 years of multi-million dollar real estate sales experience. Mike personally handles more than 100 home sales each year compared to the average agent, who handles just five per year. 
Profitable home sales
The team has sold and purchased homes starting at $450,000 to $4 million range and upwards of $8 million. From starter homes to luxury properties, the team has dealt with a wide range of properties across different price brackets. 
Exceptional client care
The Mike Lombardo Team always puts the clients first. With a strong commitment to service, the team goes above and beyond to exceed client expectations.
Why the right real estate agent matters when buying in Cape Coral 
Cape Coral is one of Florida's best-kept secrets with gorgeous homes, serene walking trails, and scenic water canals. The community is ideal for boating and fishing enthusiasts in search of upscale real estate. 
It takes the right agent to secure the perfect home in this desirable market. This is where the Mike Lombardo Team comes in. With some of the top real estate agents in Cape Coral, Florida on board, the team is known for exceptional service and ground-breaking sales. 
Mike Lombardo started his career in the late 1980s working for his family's real estate company. He started his own company about 20 years ago and became a nationally recognized agent in his own right. He has been interviewed by Fox News, CBS, and The Wall Street Journal. 
Testimonials
"We cannot praise Mike Lombardo enough for his diligence and patience in selling our house. As senior citizens from the UK we had little or no knowledge of what was involved and Mike nursed us through the process with great fortitude. And showing the utmost patience when answering what to him must have seemed mundane questions. He is a true star…" – Patrick
"I worked with Mike over the past 4 months to sell a property in Cape Coral. Mike handled the process and every curve ball thrown his way, very professionally. I would recommend Mike to a friend and would work with again." – Annelizabeth
Contact the Mike Lombardo Team at 239.898.3445 or send them an email at Mike(at)MikeLom(dotted)com. You can also use their contact form here.